There is no better way to take care of your valued ride than by taking it for quality car detailing. At Signature Detailing, we take pride in serving as a premier provider of professional detailing in Salt Lake City. We offer a large variety of auto or truck solutions to deliver the right service you need, to make your vehicle look brand new again. Be it a basic detail to clean your car, or a full paint correction, you can expect us to handle your vehicle with personal attention.
Signature Detailing
Concierge Service
Signature Wash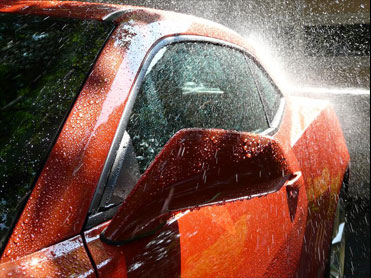 Outstanding Cleaning & Clear Coating
We are proud to deliver way more than what you can receive from a conventional car detail in Salt Lake City.
Unsurpassed Attention to Detail
Our team is a firm believer that car detailing is far beyond just making your car clean. We use the latest technologies and techniques to restore the lost beauty of your vehicle, inside and out. We know that all vehicles are unique. Which is why we take the time and concentrate our energy on inspecting every portion of your vehicle. Hence, you get the right services your vehicle needs to restore its showroom condition.
World-Class Service
We understand how precious your ride is to you and you won't entrust it to just anyone. At Signature Detailing, you can rest assured your vehicle is in the hands of true experts. Our specialists are always in uniform and passionate about delivering exceptional work. Apart from providing high-quality detailing in Salt Lake City. Our mission is to preserve the resale value of your vehicle and keep it in great condition whenever you hit the road.
Trusted Detailing Solutions
We build our business around quality and affordability. Whether you're looking for first-rate interior or exterior services. It can be a combination of both, you can rely on our reasonably-priced solutions to bring your car back to life.
Drive a vehicle you can show off on the road. Contact us today to get an estimate on your next car detail and set up an appointment for a meticulous vehicle inspection at a time and date most convenient to you.